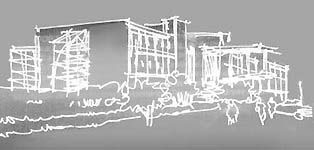 Art Manager , Web Designer, Graphic Designer
( Multimedia , Entertainment , Software area ,publicity )
MARCOS TESTAMARCK
Graphic Designer and Art Manager

2 allée Johannes Kepler 93 290 Tremblay en France
Tel: 33 (0) 1 48 61 04 17 45
E-mai : raykas@club-internet.fr
WORK EXPECE
Art Director and Graphic Designer for Publishing , Advertising, Multimedia , Presss, Web site, TV , Films.
Illustrator - Roughman freelance for the press , publishing and advertising Cies: The Express, World Group; Joyce, Filipachi, Nathan, Hatier, Selection of the Reader Reader Digest, D.D.B Needhane-Worldwide. Paris, Caracas, London, Quebek.

Designer for animation and interactive films: Cartoons, Cibercartoons, Web Cartoons. Under the head " Comic's " you will find: graphic searches ( backgraunds, characters, objets.., ) also, the projets for animation films and the comic's strip.